Nature is marvellous, each and every thing in nature is worth to admire - moss, blossom and seed as well as fruit or sand grain. We often admire macro photo - we can eventually catch sight of the Nature's miracle there. And this eco jewelry is just like that - just like macro photo made three-dimensional! You may hold it in Your hand, look within the tiny world of the piece of the great Nature... and actually wear it as an accessory!
Acorn Necklace with Mushroom and Green Moss - Necklace made using real mushroom, real forest moss, real oak cup and bio organic resin.
Acorn Necklace with Dandelion Fluffs - A handmade acorn, filled with dandelion wishes... the very most magical Wendy's kiss. This necklace is full of childlike wonder - it in innocent and peaceful, and designed to make your heart smile.
Acorn Necklace with Natural Amber - Necklace made using real natural amber pieces, real oak cup and bio organic resin.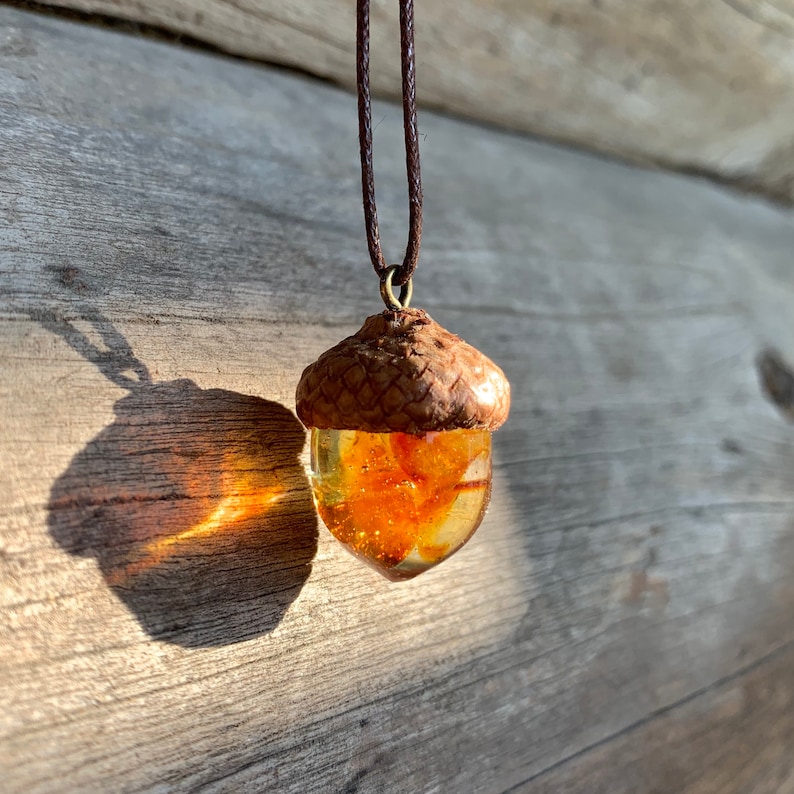 I do every stage of jewelry crafting myself - from plant gathering to packaging - and I completely enjoy it. I love woods, and I am happy I can make something beautiful to preserve the beauty of the nature. They are made of eco resin - plant based resin that is 100% non-toxic, 100% non-yellowing, 100% non-conductive, 100% non-allergic and safe both for environment and user!
Nature is the best adornment!