What is it? The 3D Printed Blockbuster Video LED Lightbox is a decorative item designed for Blockbuster fans. It features a stylish Blockbuster-inspired logo and is suitable for any gaming room, home theatre, or cinema.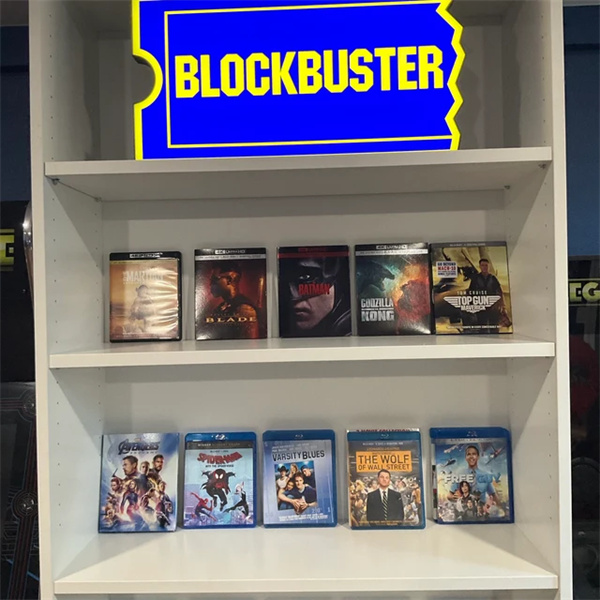 What's special about our 3D Printed Lightbox?
3D printing allows us to create unique and visually appealing designs with intricate details.
We prioritize safety and use low voltage 5V DC LED and USB plug, which are safer for your home, workplace, and children.
Our USB plug is compatible with all USB charging adapters, computer/laptop USB ports, and USB portable chargers, and comes with an extra-long 10ft or 3m cable.
The lightbox has a detachable on/off and dimming button, which allows for more flexibility if customers want to connect it to a smart control device.
We offer two types of mounting options: screw mounting and adhesive mounting.
Our Blockbuster Video Lightbox comes in two sizes: 13" x 6.9" x 1.5" inches; 18" x 9.5" x 1.5" inches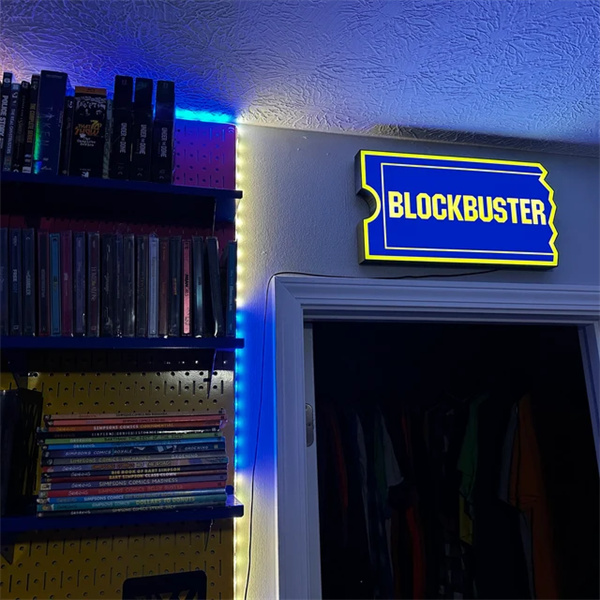 Take a trip down memory lane with our Retro Blockbuster Video 3D LED Lightbox. This illuminating sign is a nostalgic nod to the golden age of home video rental, making it a perfect addition to your home theatre, movie room, or man cave.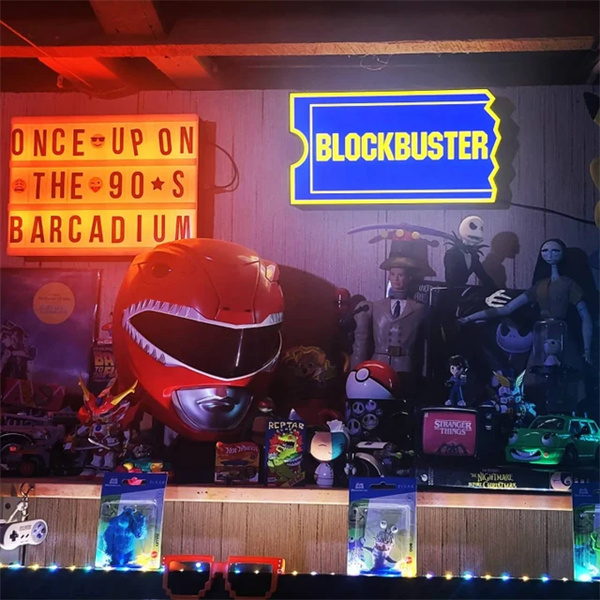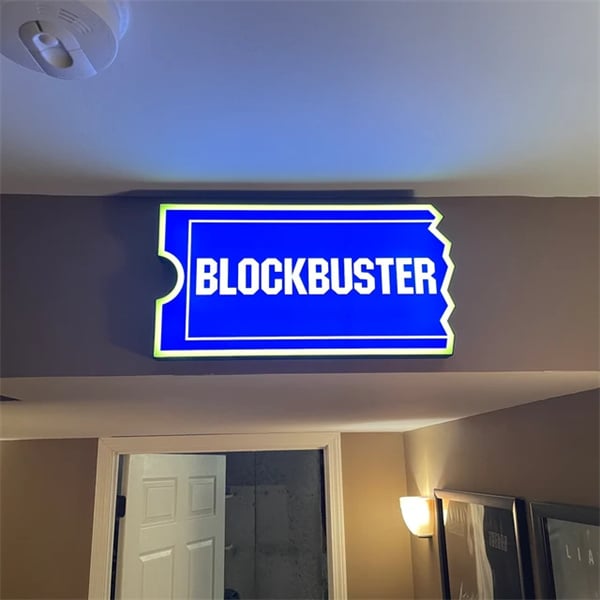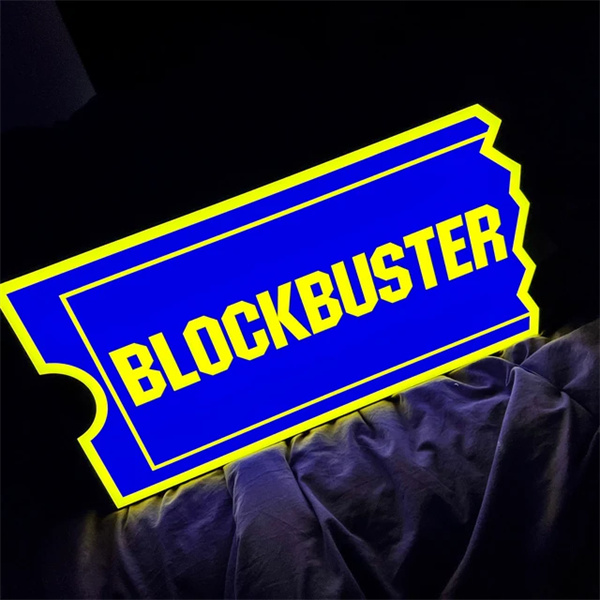 Packaging and Shipping:
We take great care in packaging our lightboxes to ensure they arrive safely. Each lightbox is packed with 2cm thick Styrofoam padding, and the larger size lightbox is reinforced with another set of 5mm thick PVC expansion board.
If you receive a broken item please keep the original packaging it was shipped in and take as many pictures as possible of the packaging and the broken item. Contact me as soon as possible so I can work with you to find a resolution.
All shipments come with a 24-hour live tracking number.