👩‍👧Looking for Mom Gifts or Gifts to Your Daughter? When you need to express your love more strongly, this unique candle holder figurine is an extraordinarily wonderful gift that boldly speaks of love and connection. It is super special & will mean the world to any mother or daughter and show love in a way that words alone can never express.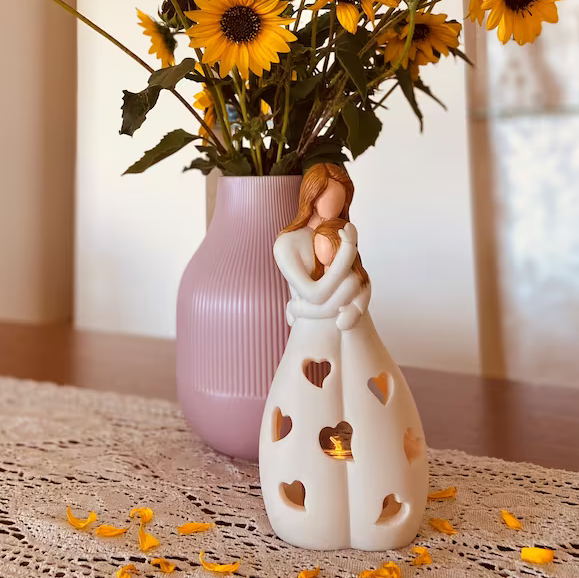 💖This beautiful candle holder comes with an LED candle (batteries included) that flickers just like a real candle and produces a soft relaxing flameless glow. The artificial light creates a beautifully calm & relaxing atmosphere, by glowing through the heart holes in the Mom and Daughter's dresses and from the back of the statue. It is more efficient than conventional candles and allows safe and repeated use.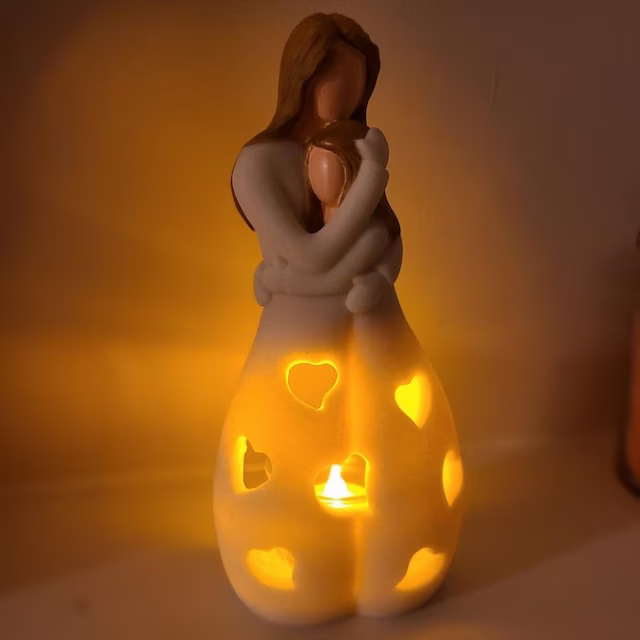 💞LONG LASTING SENTIMENTAL GIFT: Our mother/daughter presents is a beautiful sentimental items that your loved ones can keep for ages. It is coming in designed giftable packaging and a greeting card included, which saving you the time and hassle for finding one. It is also an extraordinary decor that adds style to a wide variety of interiors like Livingroom shelf, office or bedroom.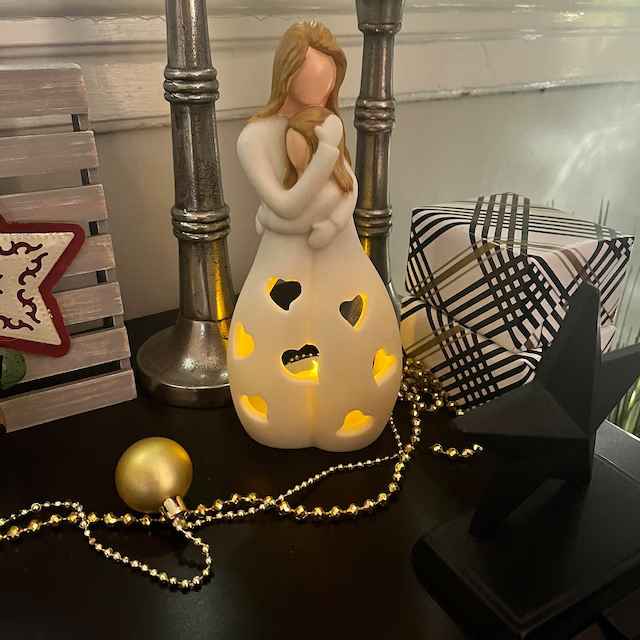 💞MAGNIFICENT WORKMANSHIP: The statue is hand-painted making it a unique and special art piece with a perfect feel and touch. It is made from high-quality resin material, It stands 9 inches high and 4.2 inches wide. It is a valuable item and a priceless gift that will strengthen any mother and daughter bond of love.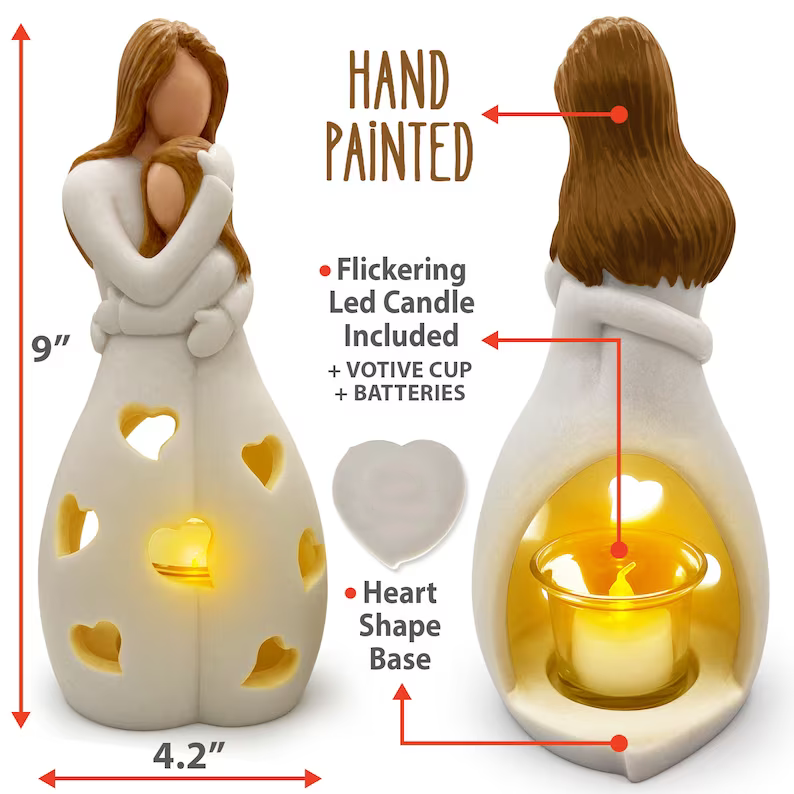 🥰MOST SENTIMENTAL MOTHER DAUGHTER GIFT: So if you are looking for one of a kind gift, Our mom and daughter statue is a simple yet lovely display of love and affection. The wonderfully crafted image of a mother hugging her daughter, the heart-shaped holes in their dresses, and even the heart-shaped bottom all speak of nothing but love. Get Yours Today!