Ready for your Nashville bachelorette party? These fun holographic cowboy hats are the perfect bachelorette party gifts for your disco bachelorette party! Perfect fun space cowgirl outfit to go with your nashville bachelorette decor, costume party, girls night out. Be the cutest bachelorette party squad at your country themed bachelorette party! Pair this cute cowboy hat with your cowboy boots, bride straws, bachelorette outfit, and decorations to complete the bachelorette weekend!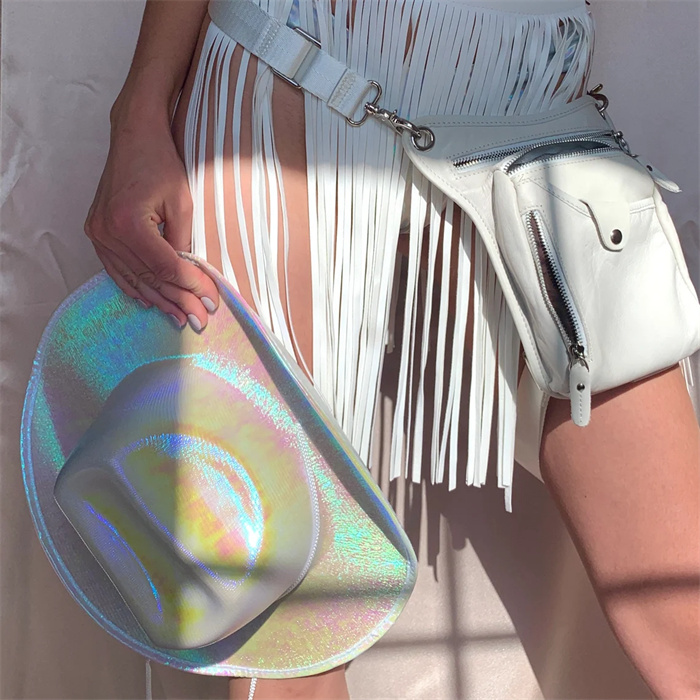 This holographic cowgirl hat makes the perfect space cowgirl outfit for your music festival this festival season!🤠 This lightweight Holographic cowgirl hat is soft but still firm enough to wear and be durable.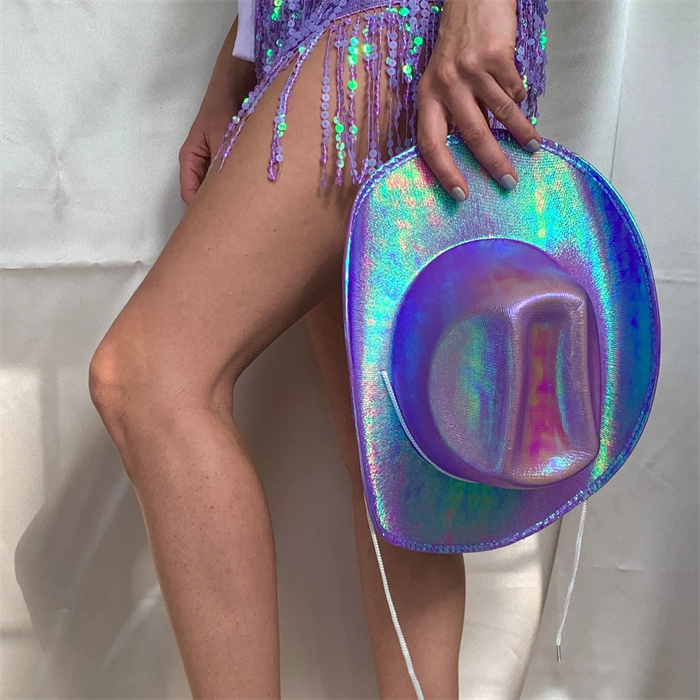 ★ Buy 5 or more cowboy hats for 20% off 🤠 Buy these party hats in BULK!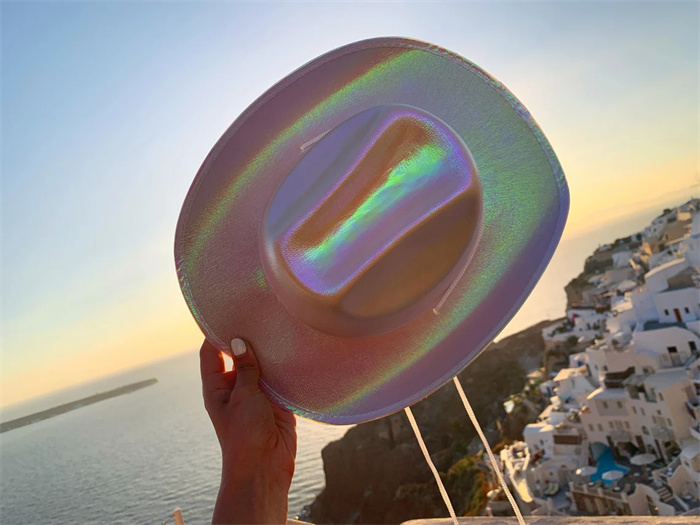 Sizing & Dimensions: One Size. This hat fits an average head circumference of 21" to 22.75" ( 53cm to 58cm).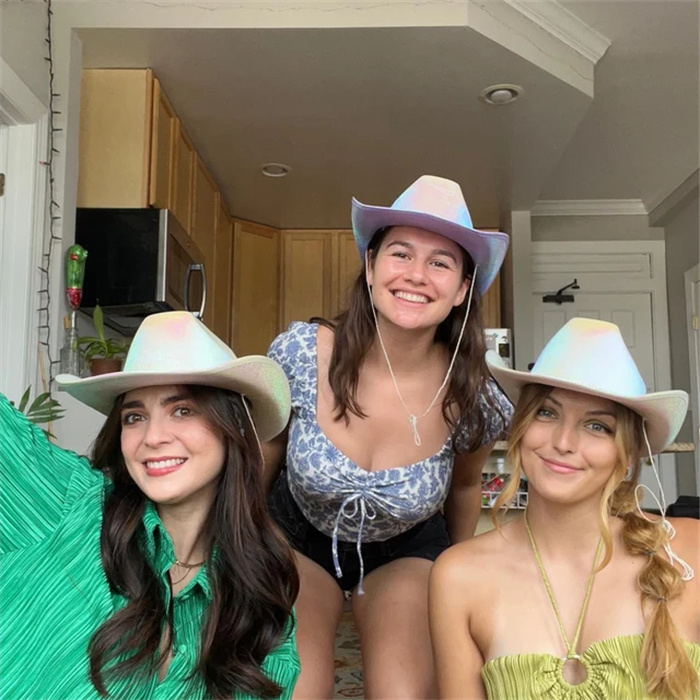 These fun rainbow / iridescent party cowboy hats are perfect clothing accessories for your next Music festival, themed birthday party, cow girl bachelorette party, Mardi Gras photo booth prop, space cowboy, Halloween costume, rave outfit, photoshoot or summer event. Surprise the bride to be and Pair these fun cowboy hats with your matching bachelorette shirts!