"We're gonna press on, and we're gonna have the hap, hap, happiest Christmas since Bing Crosby tap-danced with Danny fucking Kaye. And when Santa squeezes his fat white ass down that chimney tonight, he's gonna find the jolliest bunch of assholes this side of the nuthouse."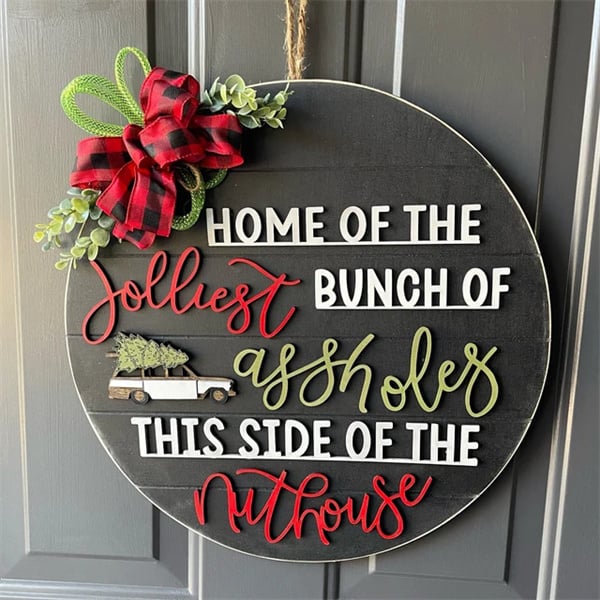 Welcome your guests to your holiday home with this hilariously snarky door sign! Measuring 12" in diameter and made with two layers of wood, this National Lampoon's inspired Christmas decoration is sure to be noticed (and laughed at!). Get the jolliest bunch of assholes in town with this fun sign today!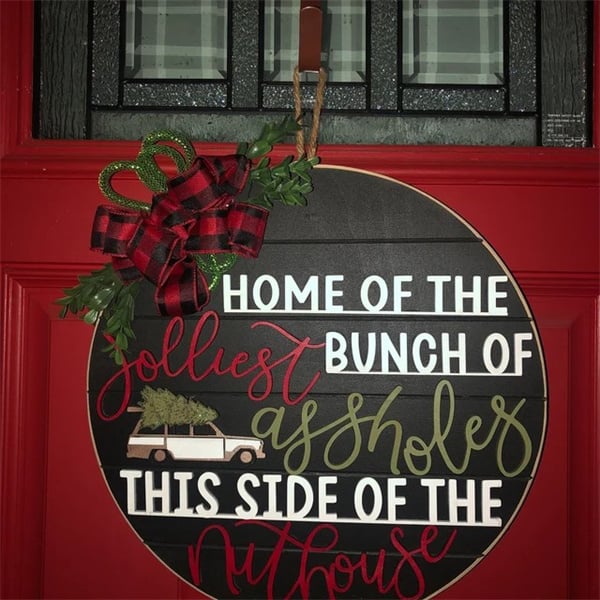 How fun is this!? Not sure about you.... But this is perfect for our household! This is a hanging sign made from baltic birch (backside of sign [wood] may have an uneven/unfinished feel to it). Laser cut and hand painted giving it a unique rustic look. Each sign comes with a twine hanger included!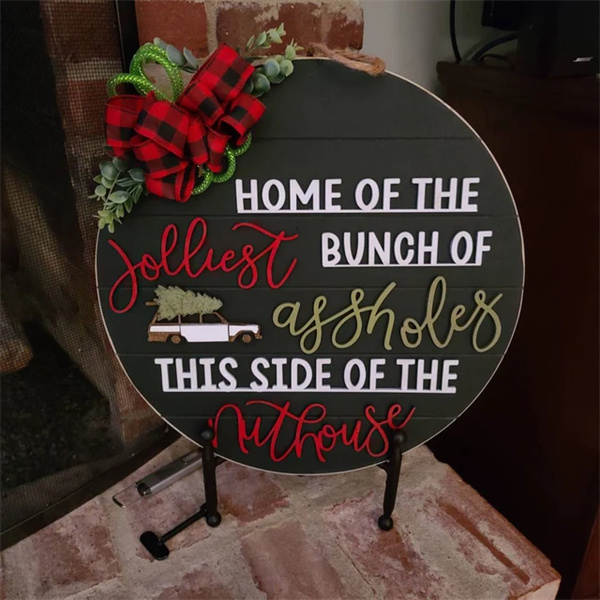 First impressions are everything, so let's start with a merry welcome! Are you a national lampoon fan? Christmas fan? This door sign is for you! Jolliest Bunch of Assholes this side of the nuthouse!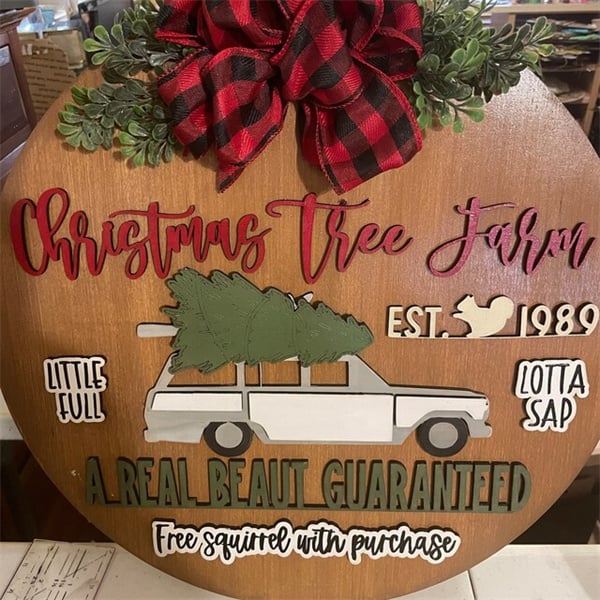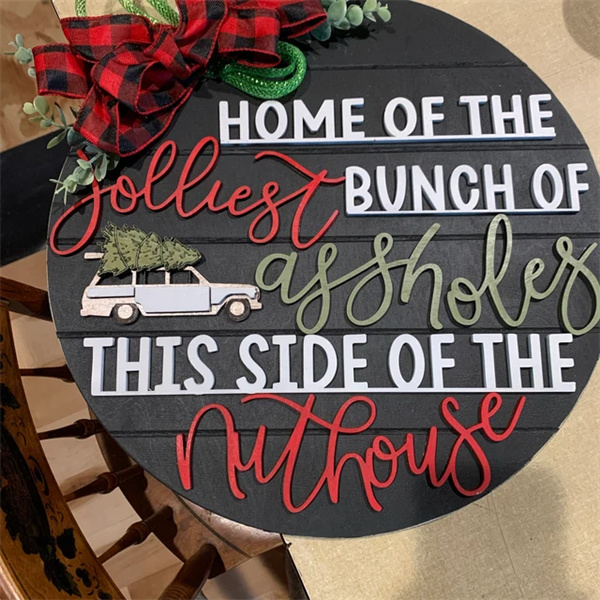 Merry Christmas all year long.