Add a touch of cheer to your tree with this fun Picolas Cage Christmas tree ornament. It's a conversation starter and a guarantee of laughter during the holiday season. This is an absolute hit at ugly ornament swaps!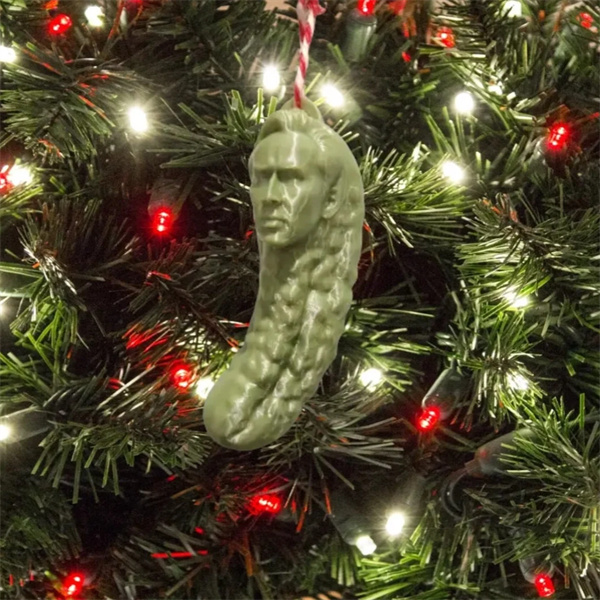 You've heard of the Christmas Pickle tradition, well get ready for the Picolas Cage ornament tradition. Instead of nebulous good luck or whatever, if you find this ornament hidden within the boughs of the tree your life will be changed by waves of good fortune and a strange urge to steal the Declaration of Independence.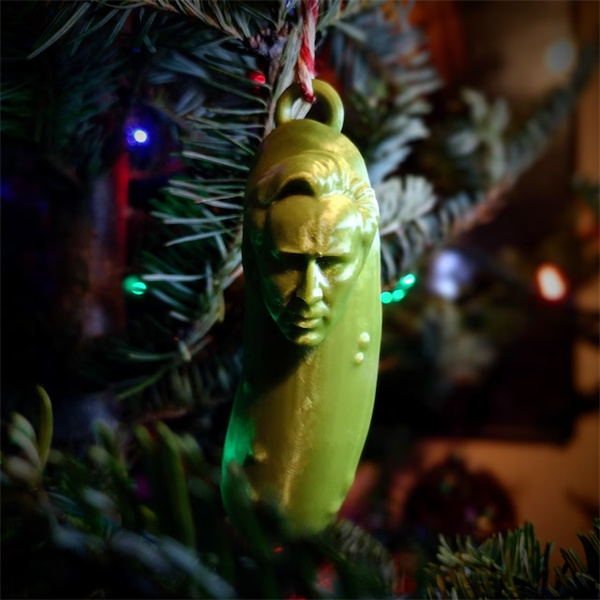 Get ready to stare perfection in its briny, fermented face with these lean, mean, and green Picolas Cage products. Who is Picolas Cage? He was born of the Internet, a child of Nicolas Cage and a dill spear, truly one of the strangest and weirdest creations known to man. Whether you need a gag gift for him or her, here are ornaments and refrigerator stickers that can make a difference in their lives. And your life, too. No one's existence can be complete without a pop of vinegary goodness courtesy of Picolas Cage, he's kind of a big dill.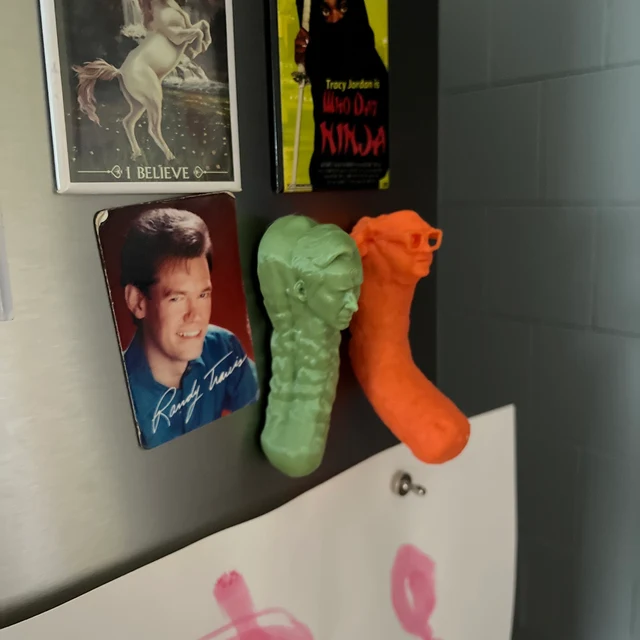 🥒 Christmas Picolas Cage!
🥒Materials: Pla plastic
🥒4inches long with an added loop for you to display on your tree
🥒100% Made in the USA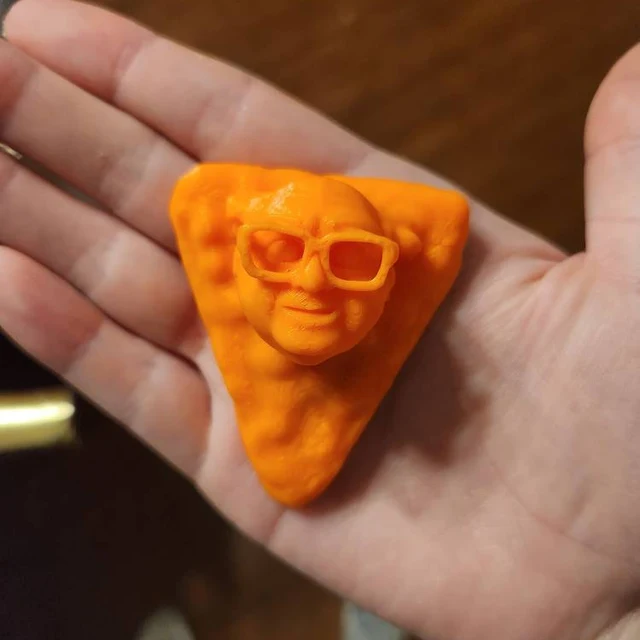 Merry Christmas all year long.