Brighten up your space beautifully with these unique handmade lamps. Whether you're an eat-to-live or live-to-eat person, you can't deny the cuteness of owning household items shaped like food.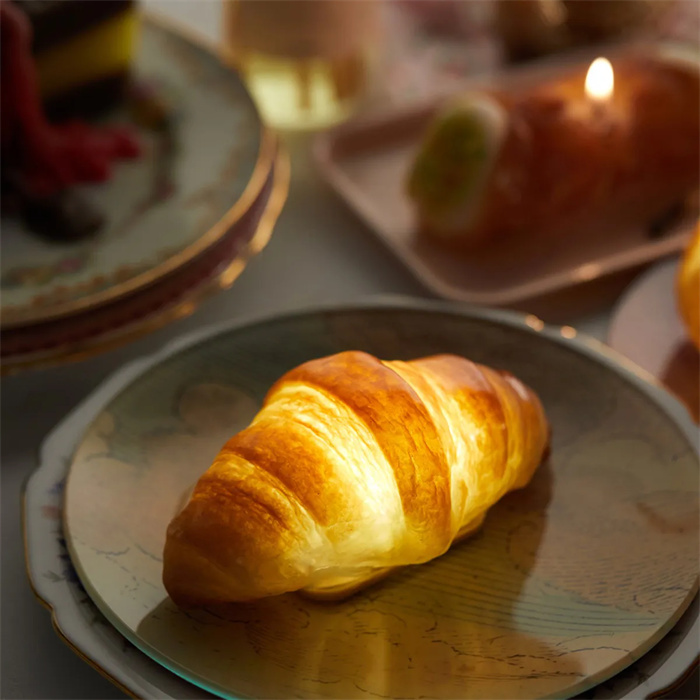 We offer these bread lamps inspired by different shapes and sizes of dough. This cute and round Petit bread lamp provides a gentle orange glow. It's perfect for placing on your desk or your dining table to confuse your guests.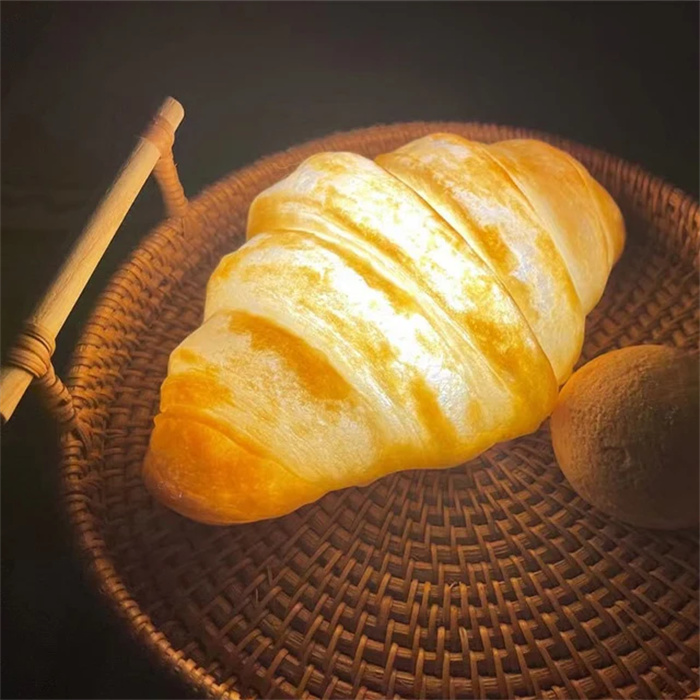 To switch the lamp on and off, simply place it on a flat surface to activate the sensor switch. Now you can enjoy a Parisian-themed date night with bae to make you feel warm inside and out.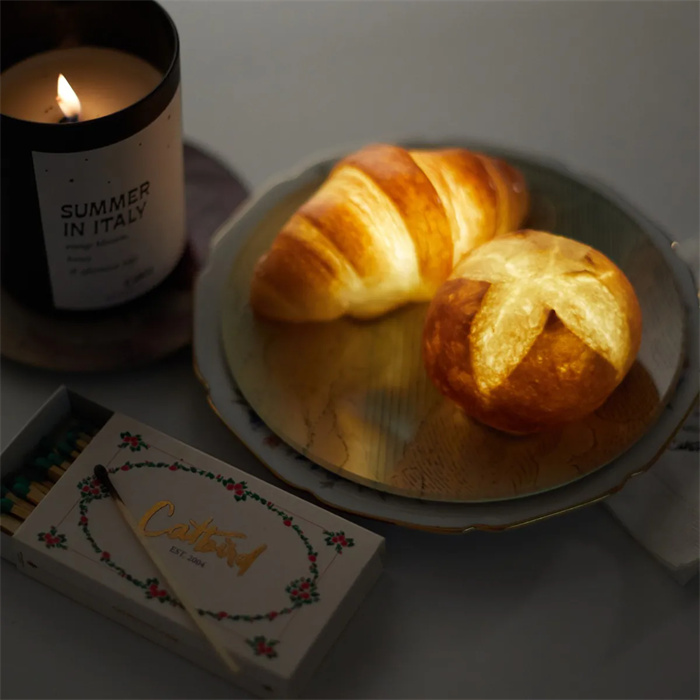 Because these beautiful lamps are handmade the one(s) you receive will look similar to the photos shown but not identicall since each piece is unique. It's powered by three AAA batteries that can be inserted into the compartment on the back (batteries are not included).