Sweet little Acorn Button Box. The base is made of birch wood, the lid is turned and carved from walnut.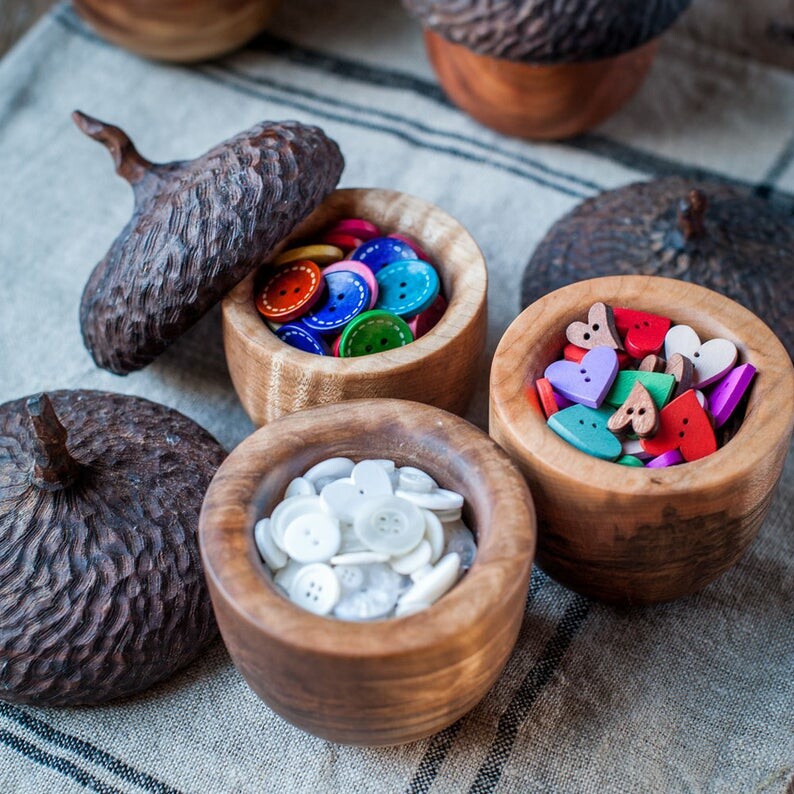 A special little turned box to squirrel away your treasures, coins or maybe your keys. Such a sweet rustic accent for a little table, shelf or nightstand. These are loved by all who visit my studio here, men women and children.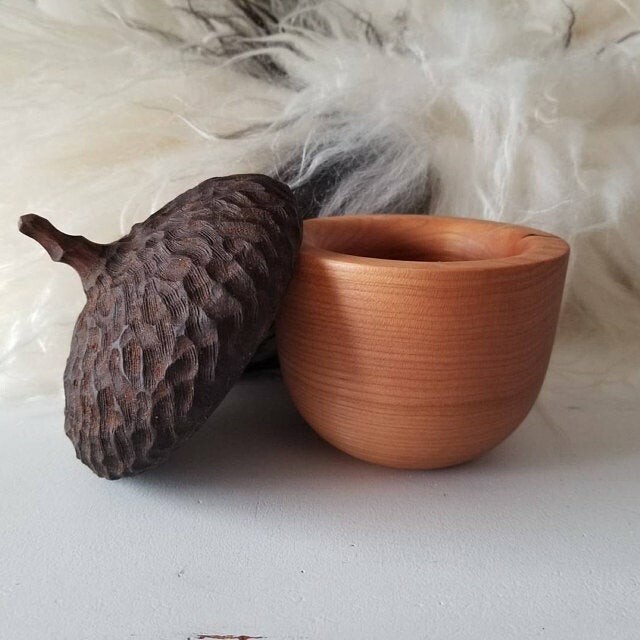 Acorns are said to bring good luck and good health to a home. This would be a lovely gift for someone special or as a housewarming gift especially for someone who loves nature and the outdoors.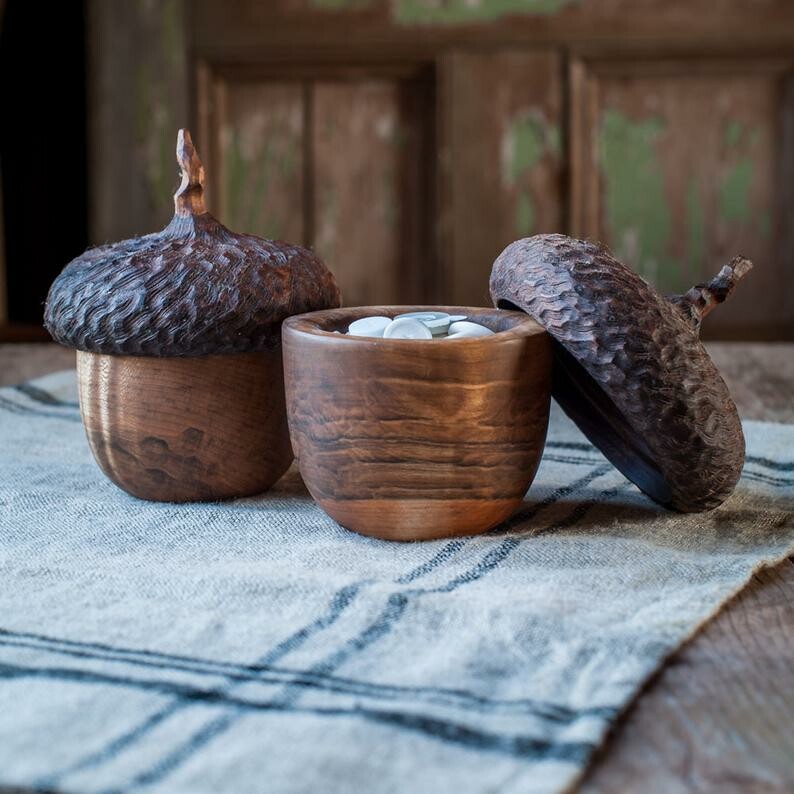 Handmade
Materials: wood
Height: 5.5 inches
Width: 5 inches