This set-up depicts Golgotha, the Cross and the empty tomb. This set is excellent for an office shelf or a church foyer...A simple set with a powerful message, the grave is empty!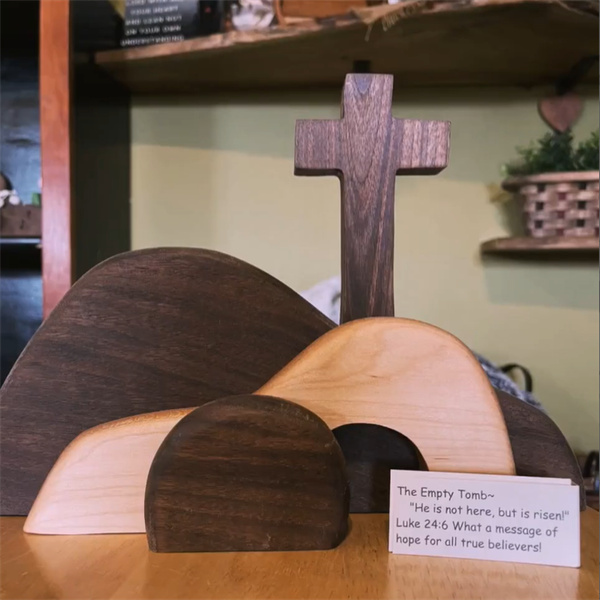 What a wonderful daily reminder: "He is not here, but is risen!" Celebrate Easter with this beautiful tiered tray decor.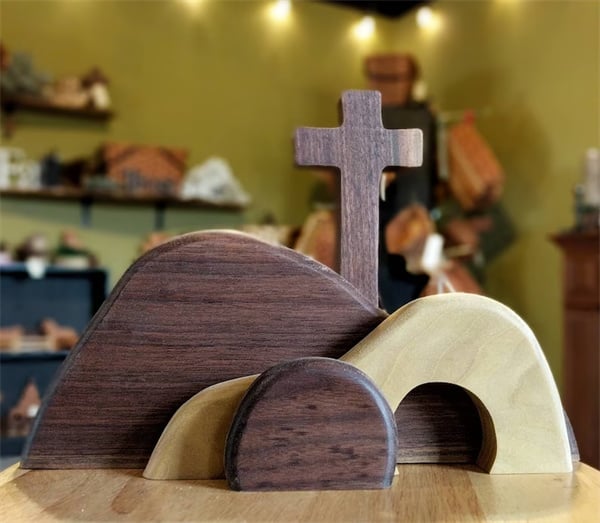 It is crafted in walnut (dark wood) and maple wood (light wood). Finished with a "non-toxic" linseed oil. The biggest "Hill" in the set up is 5" tall and 12" long. The cross is close to 8 1/2" tall.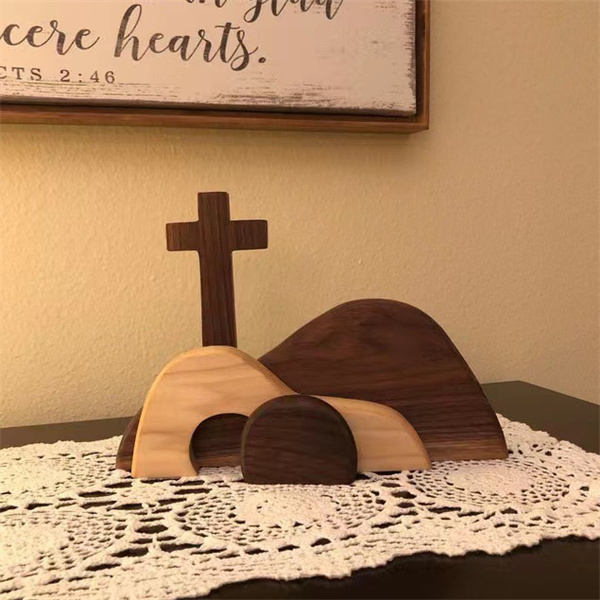 Please note that this is handmade and in the natural color, so there will always be some variation in the color and grain of the wood.