An interactive and tactile way to pray!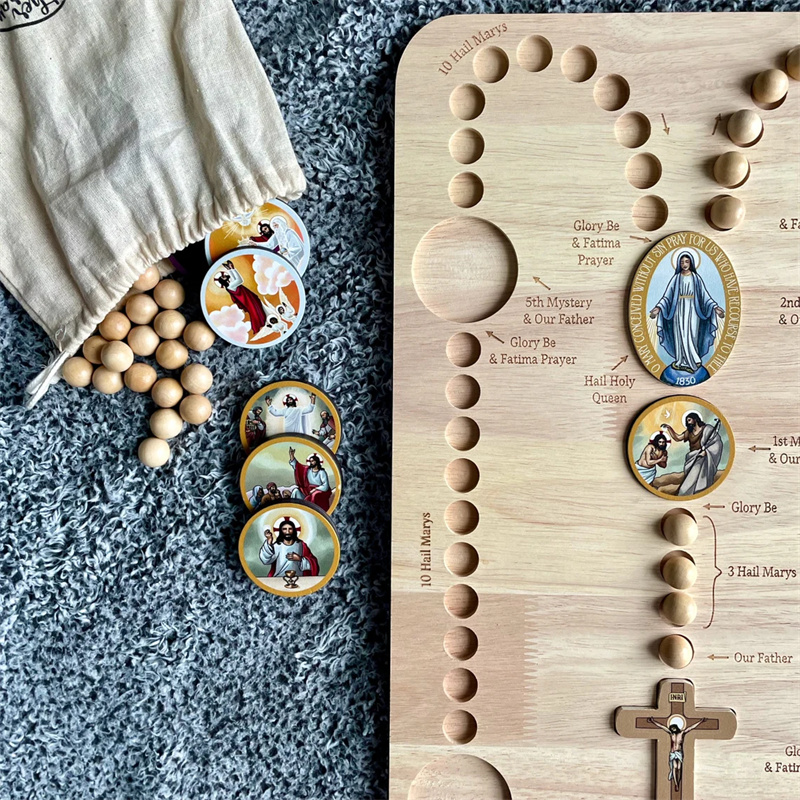 Use this Montessori inspired board to increase children's focus and develop fine motor skills while learning to pray. Place a wooden ball on the board each time a Hail Mary is said. The colorful puzzle pieces offer a visual reminder of the mysteries of the rosary.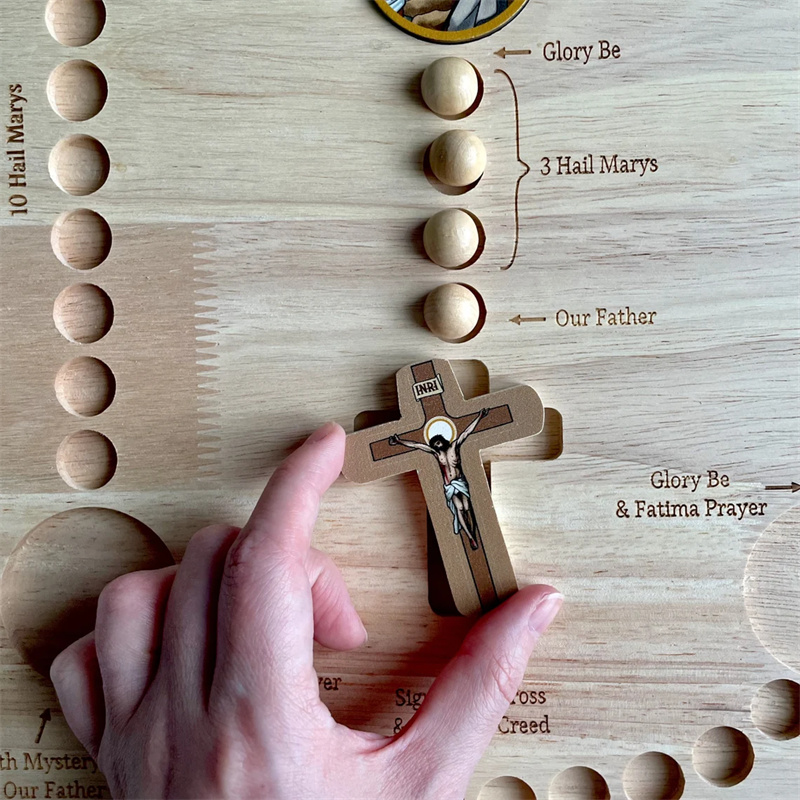 This durable wooden board is approximately 10.5"x17.5" and has the instructions for praying the rosary engraved directly on it. It comes with 54, ½" wooden balls and a cotton bag for storage.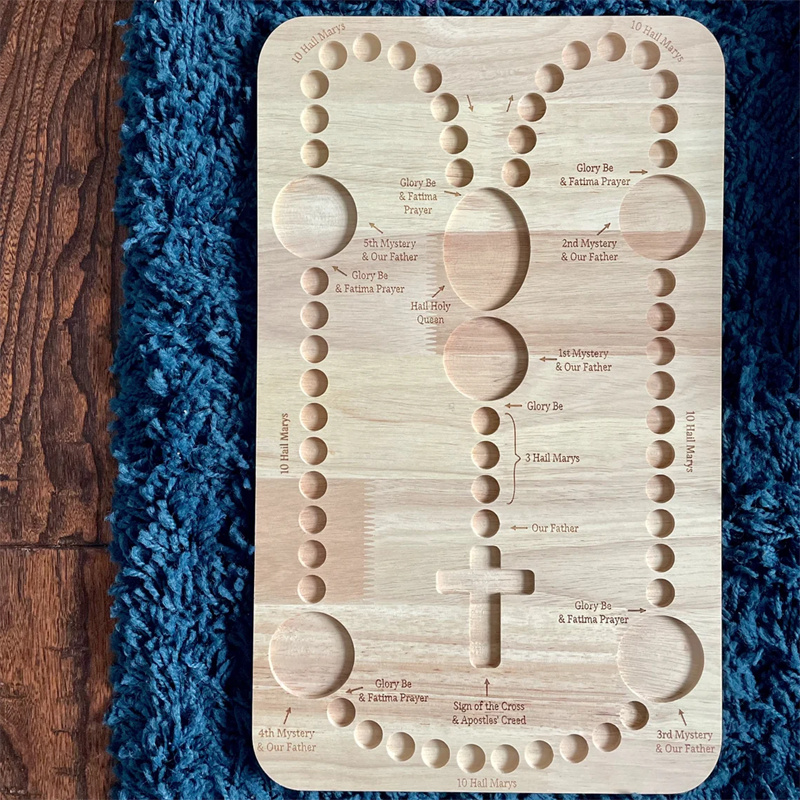 There are 10.2" reversible wooden discs that display stunning artwork of all 20 mysteries of the rosary. A reversible miraculous medal puzzle piece and a crucifix puzzle piece.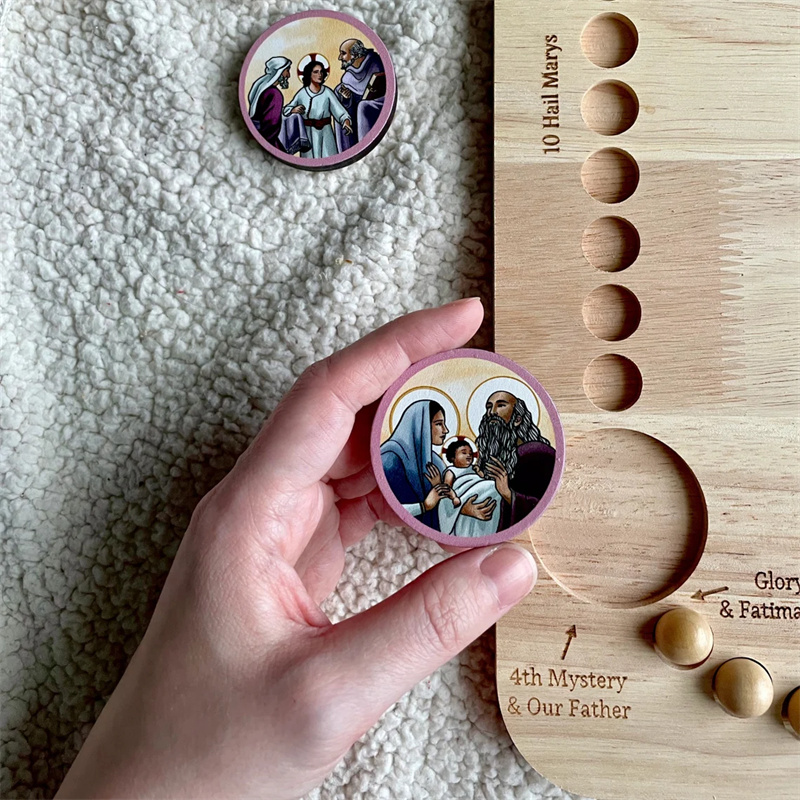 Wood is a natural material and as such, has various unique markings. Variations in wood grain, color, knots or texture are all natural occurrences in these wooden products. These unique variations and markings are proof of quality, not defects. Enjoy the markings that make your wooden toys unique!